(The caption reads: Alexey Navalny never hid the fact that his fight against Putin is financed by Boris Berezovsky)

The newspaper "Arguments and Facts. Urals."

The funniest thing is that in the original photo (not the best picture of me, definitely) taken by
yustas on "Echo of Moscow Radio Station" was another oligarch - Mikhail Prokhorov (mprokhorov.com).

They have a really amusing profession - cutting out oligarchs and putting in other ones.

UPDATE from the comments supporting Putin's candidate:)


He never hid.


Alexey Navalny never hid the fact that his fight against Putin is sponsored by Putin himself




Boris Berezovsky and Mikhail Prokhorov never hid the fact that they sponsor each other to fight Putin.

So Putin realised that he is no longer going to be the president.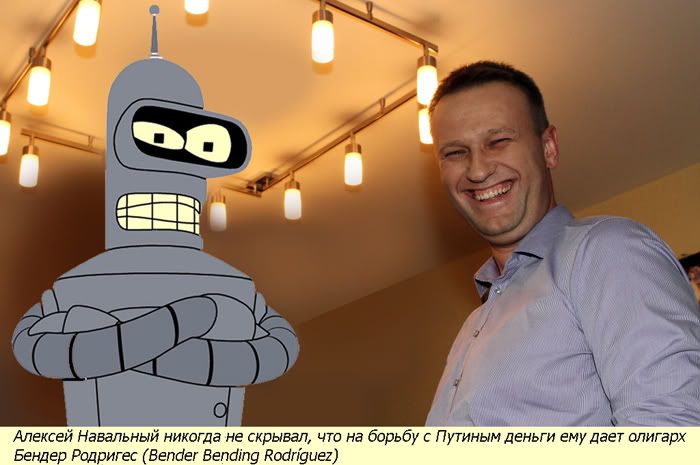 Originally posted by
navalny n January 7th, 23:56.